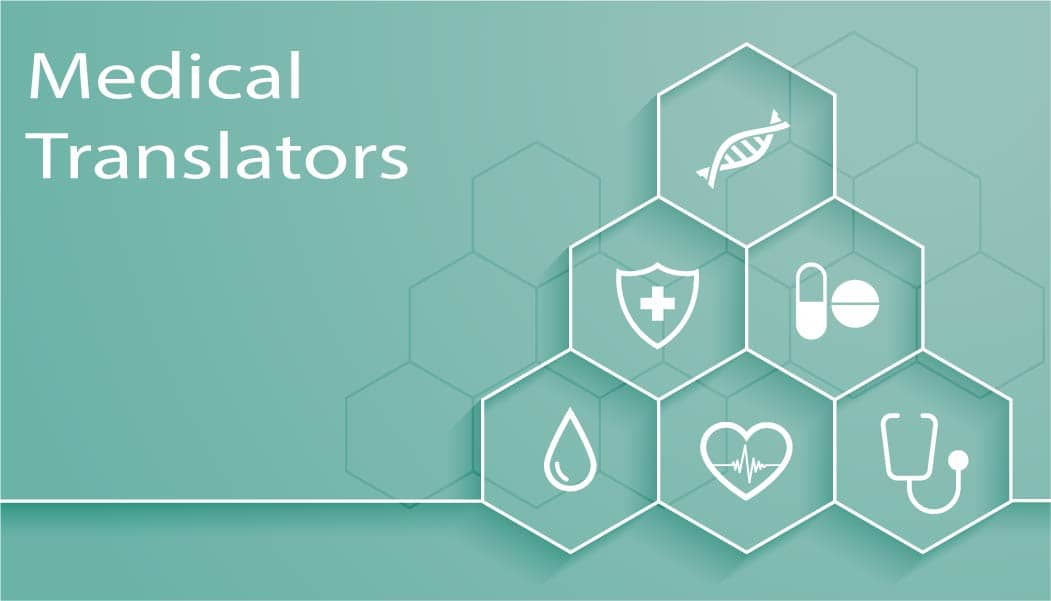 Professional Healthcare & Medical Translation Service in Nairobi Kenya, Africa.
A medical translation service entails translating and localizing written materials or documents used to communicate during a patient's care journey – from reception to discharge and everything in between.
On the other hand, a medical interpretation service entails interpreting and localizing conversations or dialogues between healthcare providers and patients/associates who don't share the same language.
The objective is to establish a flawless healthcare communication thus having an effective service delivery.
However, accuracy in healthcare communication can mean the difference between life and death.
Imagine the disaster that could be created by wrong translation or interpretation of medical prescriptions and diagnostics.

For medicines to be taken as prescribed, care instructions to be followed correctly, and follow-up visits to be fulfilled accordingly, an accurate medical translation/interpretation service is necessary.
Such effectiveness is achievable when you partner with expert subject-matter translators who understand the medical industry very well.
Isakasnel Consultants is a Kenyan lingual company which has built a reputation of providing the most reliable medical translations and interpretation services.
The medical & healthcare materials we translate:
Public Health Surveys
Medical reports
Informed Consent Forms (ICFs)
Regulatory Compliance
Patient Medical Records
Information Brochures
Medical Device Manuals
Health Insurance Benefits and Coverage
Medical Device Software
Medical Device User manuals and documentation
Medical Websites
Lab Reports
Clinical Trial Information
Clinical studies and Protocols
Medical questionnaires
Medical journals
Pharmacological studies
Patents
Marketing content
Drug Packaging and Product Labels
The medical & healthcare organizations we partner with:
Hospitals
Community Health Centers
Home Health Care
Urgent Care and Emergency Medicine
Health Insurance
Rehabilitation Centers
Pharmacies
Private Practices
Clinics
Telehealth
Medicare Health Plans
Nursing Homes
Ambulance and Funeral Homes
The benefits of outsourcing a reliable medical translation service:
Helps minimize risks.
Improves patient flow-through.
Increases safety and precautions.
Eliminates defensive medicine costs.
Helps achieve regulatory compliance.
Popularizes your brand and products.
Minimizes wastage and maximizes profits.
How we stand out among other medical translators out there:
We have medically trained translators.
We have strict security and confidentiality policies.
We are ISO 9001:2008 certified & compliant translators.
We are a global languages translations company.
We have native in-country medical translators.
We have an in-house rating procedure which vets our medical translators to produce the best of the best.
Our Medical Translation Quality Commitment
We are consistently dedicated at offering high level of quality in all our customer engagements as well as service delivery.
Our Medical Translators follow a well-established Human Translation Process. As a result, we are always able to communicate clearly, deliver on time and exceed our customers' expectations.
Some of our Esteemed Clients in Medical & Healthcare industry:
Related Services you may also like from us: