Let the leading Proofreading Services Company in Kenya render your subject-matter documents impactful and error-free with a flawless language and desired formatting.
Which category reflects your documents/manuscripts?
Business plans, Reports, Manuals, Proposals, Web content, Marketing materials, Legal documents, E-mail newsletters, Minutes, Insurance documents, Others...
Research papers, Dissertations, Thesis, Essays, Assignments, Journal articles, Academic reports, Personal statements, Literature reviews, Others...
How our Editing & Proofreading Services Works: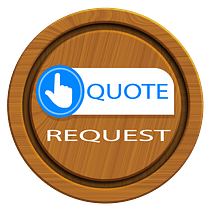 You can request a quote via quotation form or e-mail, to be prepared within 6 hours.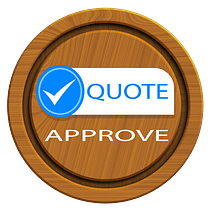 Review our well prepared quote, make any further communication then approve.
Either send your documents to us during quote request or after quote approval.
Depending on the subject of your document, we deploy the best subject-matter editor.
The editor follows all your instructions and gets the job very well done.
A senior editor takes over to revise, finely process and perfect the final work.
Quality assurance specialists conduct a thorough inspection to maintain standards.
Compelling documents are compiled and made available for your download.
What's unique about our Editing & Proofreading Services?
We can combine Translation with Editing, Copyediting & Proofreading (all included in a single discounted fee).

Our professional editors are native English speakers with a long-term hands-on experience in developmental editing, copyediting and proofreading.

Safety and confidentiality of your documents/manuscripts is our number one priority.

The editing style & techniques we adopt guarantees the best grammar, flow and appropriate formatting.

Our expert editors fulfil all your prescribed guidelines and provide you with recommendations to better your work.

We have a quality assurance team which finely proofreads your work to polish out any English language syntaxes.
Understanding our Translation Proofreading Package.
We have the unique advantage of having a global team of certified translators, and professional subject-matter editors.
In that regard, we offer professional English translation services. We can translate all African dialects and foreign international languages into English.
You can order proofreading services from us regardless of whether we have originally translated your document/manuscript or not.
On the same note, we can first translate your document from other languages into English then Edit, Copyedit and/or Proofread.
For this particular combination where translation is involved, we have a special rate for it since we consider it a single package called Translation Proofreading.
Therefore, you are able to get a considerably lower rate as opposed to when you would order translation, editing, copyediting & proofreading separately.
How Translation Proofreading Works.
We have to begin with Translating your work from a source language into English language. After translation is successful, your work is handed over to the editors.
Our editors carefully follow all your prescribed editing & formatting guidelines. Next is to execute what's necessary between editing, copyediting and proofreading.
Besides checking for formatting, spelling and grammar, translation proofreading has to preserve meanings.
This means that the original document has to be keenly cross-checked with the newly translated document to ensure that the original meaning has been conveyed accurately.
Additional features like localization are applicable in Translation Proofreading.
However, the client may just want their documents to be purely translated, edited, proofread and delivered in the best original form possible.
What Translation Proofreading Focuses on.
Language-related considerations:
Tone.

Meanings.

Text length.

Punctuation.

Abbreviations.

Typos and spelling.

Capitalization and use of tenses.

Sentence structure and readability.
Content-related considerations:
Facts.

Formatting.

Terminology.

Visual consistency.

Contextual fitting and consistency.

Identifying inappropriate words and phrases.

Content adaptation based on your target audience's culture, occupation and demographics (optional).
Why you will love our Editing & Proofreading Services:
Native Professional Editors
Our global team of linguists is hand-picked after undergoing a rigorous selection process. They are also native speakers of the languages they translate, edit and proofread.
Privacy & Security Observed
We use bank-grade security standards to protect your work. You have non-disclosure rights to your work. We understand this, and we have a strict security and privacy policy.
Lightning-Fast Turnarounds
Our streamlined approach allows for the return of your proofread document as quick as possible. We avoid disappointing you by allowing you choose a custom turnaround.
100% Quality Assurance
Our Quality Assurance process on our editing and proofreading services is rigorous.All our procedures are independently adherent with global standards.