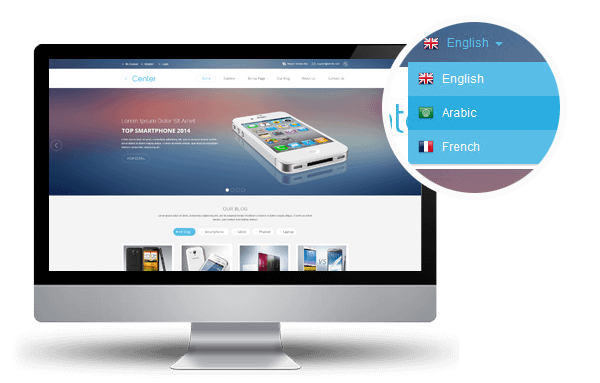 Professional Website Translation & Localization Service in Nairobi, Kenya.
Our website localization service entails adapting your website's content and user experience for usability in a specific region or country.
We have a team of expert web developers, web designers and graphic designers. Therefore, you can rest assured that your HTML, PHP, ASP.NET or CMS website is on safe hands.
Localizing your website goes beyond translating it.
We extract and modify all web content (text, video, audio, graphics) and other site elements to fully appeal them to your customers' cultural preferences.
With the help of our 100% native human translators, we are able to translate your website's textual content into other languages.
We don't use machines to translate textual content.
That's because with machine translations, problems of intent and clarity often arise because the source language remains in a primitive word-to-word state. 
More than 1 billion internet users in Asia do not understand English. Globally, 65% of people rarely or never shop from English-only websites. There is a very huge market to lose when you limit your website to English language alone. It's not far from the truth that for every 1dollar spent on website localization, you gain 25dollars in revenue.
Why you will love our Website Localization services:
(OUR COMPETITIVE ADVANTAGE)
No Outsourcing
Isakasnel Consultants never outsource your Site Localization project(s) to third party Language Service Providers(LSPs).
Industrial Diversity
We are not limited to Localize for certain industries or individuals. Small or large, we are pleased to work with you.
Transparent Prices
No additional or hidden fees and costs. We pre-analyze your project carefully and indicate the final localization cost in your quotation.
Global Client Base
We are a Kenyan registered lingual services company but localizing websites for clients in both local and international markets.
Certified Linguists
Your website is localized by expert linguists who are accredited to provide ISO standard website localization services.
Safe & Confidential
We have high-end security systems which keep your site data secure 24/7. We're also ready to enter a Confidentiality Agreement.
We Localize a variety of Websites including the following:
E-Commerce Websites.
Brochure and Catalogue Websites.
Business Profile Websites.
Business Directory Websites.
Job Board Websites.
Portal Websites.
Personal/Portfolio/CV Websites.
Crowdfunding Websites.
Non-Profit Websites.
Educational Websites.
Membership Websites.
Media/Entertainment Websites.
Niche/Blog/Magazine Websites.
Wiki/Community Forum Website.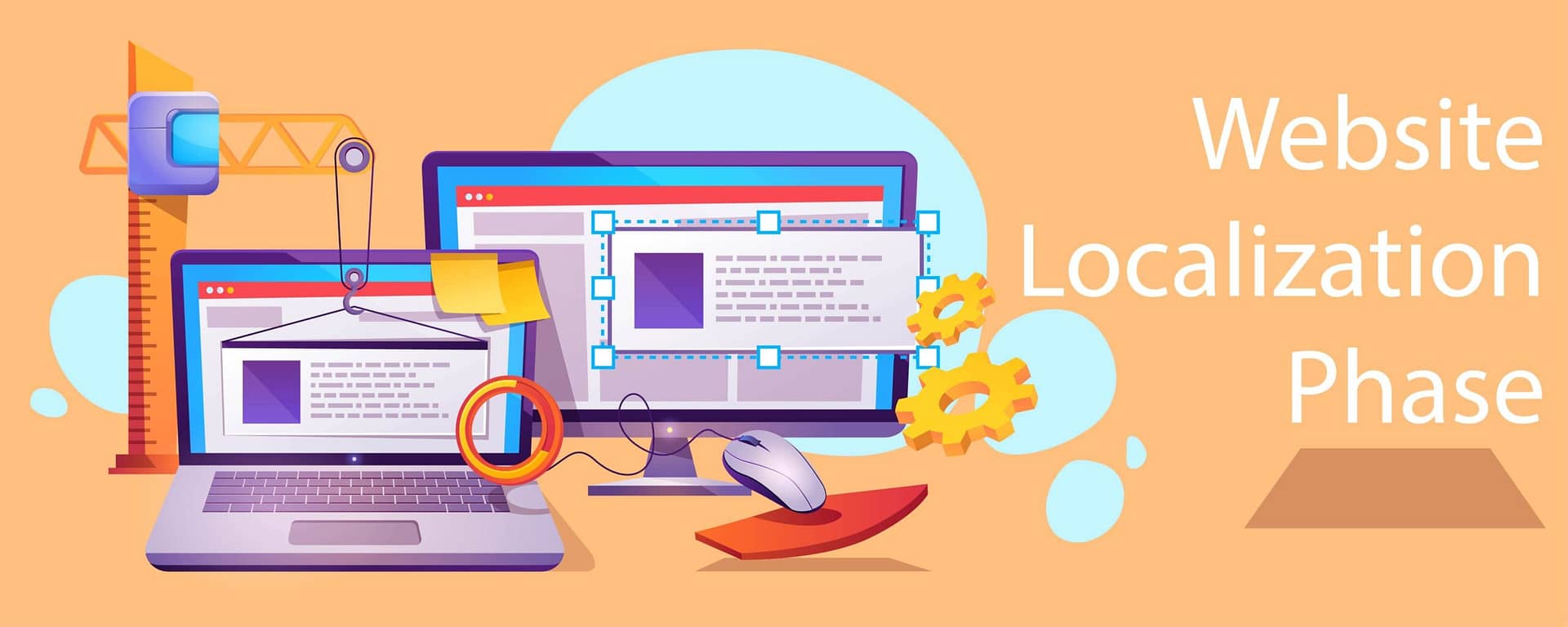 How we Determine the Actual & Overall Cost of Localizing your Website.
With Isakasnel Consultants being a reliable website localization company in Kenya, we maintain high levels of transparency with our customers.
Therefore, when you submit a website localization Quote-Request-Form, we prepare a well detailed Quotation guided by the information we extract from your Website Localization Kit.
Through keenly analyzing your Website Localization Kit, we are able to derive the following cost determinant data:
Number of words from the extracted strings.

Source and target languages.

Subject matter of your Website.

Graphic localization requirements.

Desktop publishing (DTP) requirements.

Website development platform and process.

Internationalization requirements.

Client review and approval requirements.

Client workflow requirements.
The cost indicated in your Quotation is therefore the overall cost of localizing your website.
We don't bring up any other hidden or additional costs in the course of the localization process.
Its crucial for you to agree to provide us with a Website Localization Kit because that's the only best way we can manage to quote you the exact localization budget cost.
Tips & Best Practices on Website Localization for Website Owners:
Ensure your web developers are familiar with the technical aspects of website localization (Internationalization).
For instance, when designing and developing your website, features like support for different time zones, currencies, address formats, Unicode (UTF-8), etc. should be considered. These among other internalization precautions makes it easier and cheaper to localize your website in future.
Consider having a CMS based website for your company as opposed to a custom HTML website.
If you can see a future possibility/need of localizing your website, first thing is to choose a CMS that suits your needs. Ensure it has an intuitive interface and gives you the ability to easily grant permissions and customize rights, alerts, etc. It would be very difficult to achieve most internationalization features with a custom HTML website.
Get your keyword research, copywriting and regular SEO done before localization.
Kill three birds with one stone. Your LSP won't write SEO content for your website. Localization is all about adapting your already existing content to appeal to a target market. SEO on the other hand is all about ranking your website high on SERPs and increasing website traffic for more conversions. Ensure that the content available in your website is copywritten for SEO. Through localization, the LSP will end up converting your local SEO content into perfect copies which converts international clients, at no additional cost. Remember that despite Google being the most popular search engine in the world, there are other search engines more popular than google in some countries. For example, China's favorite search engine is Baidu and Russia's favorite search engine is Yandex. Therefore, consider optimizing your content on search engines commonly used by your target markets. Don't limit yourself to google alone because different search engines use different crawling and ranking algorithms. You don't want to localize content that won't generate quality leads and conversions.
Don't use free translation tools available online.
This is crucial if you care about the quality, cost and security of your translation projects. Hiring a professional human LSP is going to save you a lot of time, money, resources and will ensure that you make a good impression when your multilingual site is visited for the first time.
Forget about manually localizing your website.
If you're thinking of setting up a team to localize your website, stop before you start. Reason is because you need to deploy global teams working in isolation with translators guessing at what's coming next and developers unsure how to break up RTL or vertical languages. It takes forever and you'll end up spending way too much on your project. Instead, consider just hiring a professional LSP. They have all resources at their disposal including translation management software thus fast, accurate and cost effective. This way you're able to maximize your ROI.
Set up analytics for your multilingual website(s).
After localization has been launched, don't forget to set up analytics for your new language sites. This data can act as follow up market research. It can help you measure and tell how certain products or pages perform in various markets, enabling you to continually tailor your global strategy for better results.
Frequently Asked Questions about our Website Localization Services.