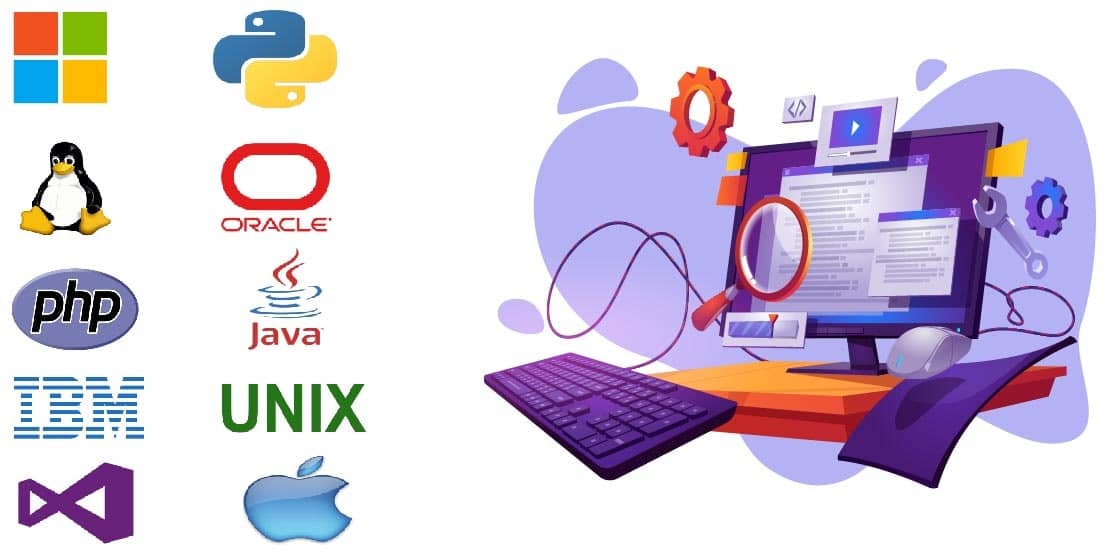 Professional Software Translation & Localization Service in Nairobi, Kenya.
Our Software Localization Service entails specially adapting your software to suit a target locale's language, culture, technical requirements and legal software regulations.
To achieve this, we may first need to reengineer your software to support multilingual capabilities.
Depending on the nature of your software, this process could go as far as extracting & modifying its code and calling parameters of the original software.
The objective here is to yield a user interface (UI) that allows selection of various languages, measurement units, currencies and number formats so that users from different locales can select those that appeal to them.
We have a powerful team of software developers and engineers to handle such technical tasks. 
From the first words on the dashboard to the tiniest words in menus and dialogue boxes, our software translation & localization team will make your hard work flawless and natural in different languages.
Is your software region-specific? Are you looking forward to expand user base for your software?
We can help your Software behave consistently across every region's language and culture regardless of your software's programming language(s).
Why you will Love our Software Localization Service:
(OUR COMPETITIVE ADVANTAGE)
We Localize a wide variety of Software Applications including:
Hospital Management Software.
Financial Management Software.
Inventory Management Software.
Business Recruitment Software.
Multimedia Software.
Academic and Reference Software.
Asset Management Software.
Payroll Management Software.
Business Process Management Software.
Point of Sale Software.
School Management Software.
Fleet Management Software.
Database Management Software.
Team Collaboration Software.
Project Management Software.
Hotel Management Software.
Enterprise Resource Planning Software.
Customer Relationship Management Software.
Understanding Software Localization by Isakasnel Consultants Company.
There lies unique entrepreneurship behind the business of software development.
When you come up with a certain software, your happiness is to see the software being downloaded or purchased for use by as many people as possible.
The better the statistics, the greater the benefits. However, of course you're not the only software developer out there.
With the rising innovation levels today, it means that there are other computer programmers, software developers and engineers all over the world who are developing similar or alternative software as you.
What do you do to make your software stand out and survive this massive competition?
A perfect hack to effectively introduce and massively popularize your software in global markets is Software Translation & Localization.
Software users can only download or purchase a software that operates in a language they understand.
They will even love it more if its appearance and usability relates with their lingual tone, culture and complies with legal regulations in their region.
Despite English being the most popular language in the world, millions of potential software users can't speak, read or write in English.
Therefore, try not to limit your software for English users alone.
Partner with a professional software localization company that can effectively introduce your software to untapped markets. You won't ever regret having made this decision.
Software localization is a crucial strategy that should be planned for at the onset of software development.
If your software fails to consider localization best practices (internationalization (i18n)) during the development phase, you would be required to revise your software code in future and reengineer it afresh in order for localization to be carried out.
Software localization therefore entails adapting the internationalized software to a target locale's taste by translating its textual content and adding locale-specific components.
Most of the time, your software development team does not have the expertise and resources needed to effectively localize your software.
Outsourcing an external localization partner like Isakasnel Consultants is always a perfect and worthwhile decision.
Assuming Internationalization has been implemented in your software, all you need to do is prepare a Software Localization Kit (LocKit) for us to begin the localization process.
A Software Localization Kit is simply a blueprint or package of information regarding your software, and your localization preferences.
Examples of LocKit components may include;
Source files.
Binary files.
Localizable files & strings in their original language.
Your target locale(s) and language(s).
Your translation instructions.
Your schedule details.
Glossaries.
Contact details of your software development team.
Being a professional software localization company in Kenya, we usually guide you on the specific LocKit components necessary for your software localization project.
Internationalization Measures & Best Practices to observe during Software Development Phase.
Start with storing localizable assets and code separately.
Place all the content (text strings, graphics, sound files) in separate files and folders, which can then be translated and localized without touching your lines of code.
When you use variable substitution, make sure your strings can be translated into multiple languages without interfering with the code.
For example, try things like "Error: %s" for software error codes rather than integrating variables in sentences.
Keep in mind that all languages don't use the same sentence structures and formats.
Therefore, leave space for text expansion and consider bidirectional languages as well. Some developers give their labels room to grow and shrink by aligning them to the right or by placing them above the controls. You can also store the dimensions for your labels in the locale resource file.
Minimize or avoid redundancies.
For example, if you code "you got %d %s" in your software to output something like "you got 2 items", you would need to plan for both singular and plural variations of the object name which results to more translation work. But if you code it like "you got: %s x %d", a single translation would be enough.
Avoid concatenating strings.
For example, in Japanese language, sentence structures are completely different and there may be no simple way to have same sentence work in different contexts.
Avoid rendering localizable text in images.
Whenever possible, try to use plain text by utilizing the available fonts. There are plenty of nice fonts out there, so no need to reinvent the wheel! Having to manually extract localizable text from images might increase localization cost.
Ensure to support Unicode to avoid corrupted characters.
Always use UTF-8 because it's usually the best choice to standardize encodings across platforms and servers. If there's a future possibility to localize your software into Asian languages, you may use UTF-16.
Avoid hard coding Number formats, Currencies, Units, Dates and Times.
Consider storing them in a standard ISO format then use a Library to support them for different locales.
Create disable options for local features.
If certain features won't be used internationally, code them as options that can be easily disabled.
Design culturally neutral icons.
For example, the American "OK" sign could portray different meanings across cultures.
Appropriately utilize your software's shortcut combinations.
Ensure your shortcut combinations uses keys and symbols suitable for international keyboards.
Frequently Asked Questions about our Software Localization Services.
The answer is Yes! We can perform Internationalization by ourselves. It's usually not an easy task since we have to study your software's code first before editing and upgrading. However, depending on how serious Internationalization has been neglected, we might charge a slightly higher price because Internationalization is one of our cost determinant factors in Software localization.
There is no such thing as Free. In fact, "Freebies" usually turn out to be very expensive in the long run. Ugly first impressions are always unforgivable especially when introducing a software product to new markets. Therefore, you need to partner with a reliable software localization partner like Isakasnel Consultants whose only focus is to give you the value for your money. This therefore assures you quality localizations and high privacy and confidentiality measures.
The advantage of hiring a professional software localization company like Isakasnel Consultants is that we come as an all-in-one package. Internally bootstrapping a software localization team will require you to gather professional project managers, translators, programmers, linguists, legal advisers, and digital marketing specialists. This mostly turns out to be even more cumbersome, time consuming and expensive than software development itself. Partnering with an external LSP lets them take care of all the troubles of setting up a full but temporary localization team. This helps you focus and effectively direct your efforts towards development and perfection of your software.