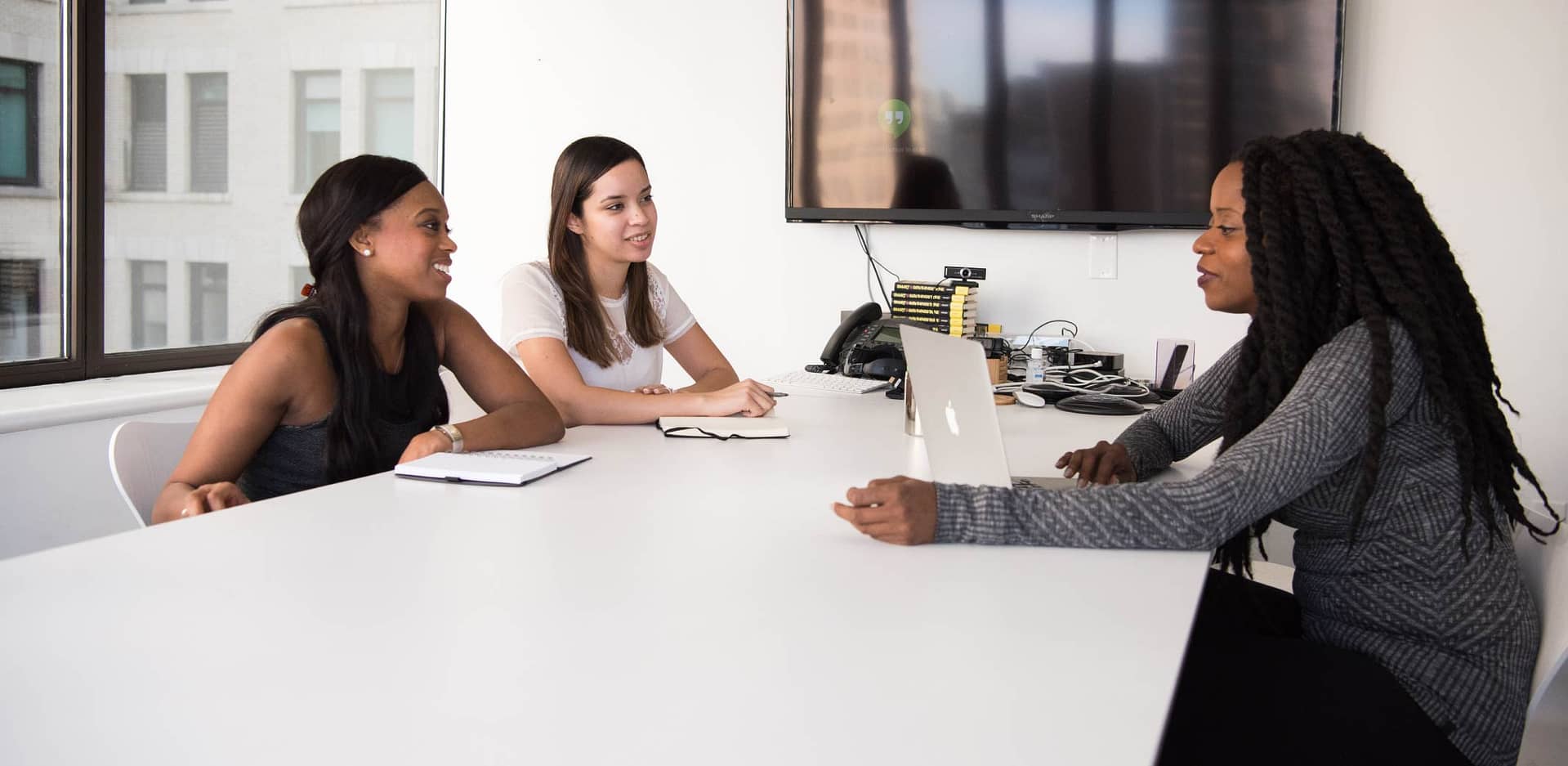 Professional Consecutive Interpretation Services in Nairobi, Kenya.
Understanding Consecutive Interpretation Services.
Consecutive interpretation services are uniquely distinguished by one feature – NOT real-time. What does this mean?
It simply means that a delegate/speaker has to speak bit by bit, or rather point by point.
The delegate has to pause after making a short statement in the source language to allow the interpreter to interpret for the other party/audience.
Therefore, the interpreter has to listen and comprehend or take notes of the speaking delegate's statement, then deliver that statement to the audience using the target language.
The audience could be a fellow delegate or a group of people.
These conversational pauses are the reason why consecutive interpreting can't be considered real-time.
Consecutive Interpretation Setups.
SETUP 1: Two Interpreters.
Consecutive interpretations can involve more than one interpreter.
For example, if the setup is a meeting between two delegates who speak different languages, each delegate can have their own interpreter.
Therefore, one interpreter will only interpret their assigned delegate's conversation to the other delegate.
In return, the other delegate's responses are meant to be interpreted back by the second interpreter. In this case, the interpretation traffic for each interpreter in one-way.
The following diagram illustrates this kind of a setup: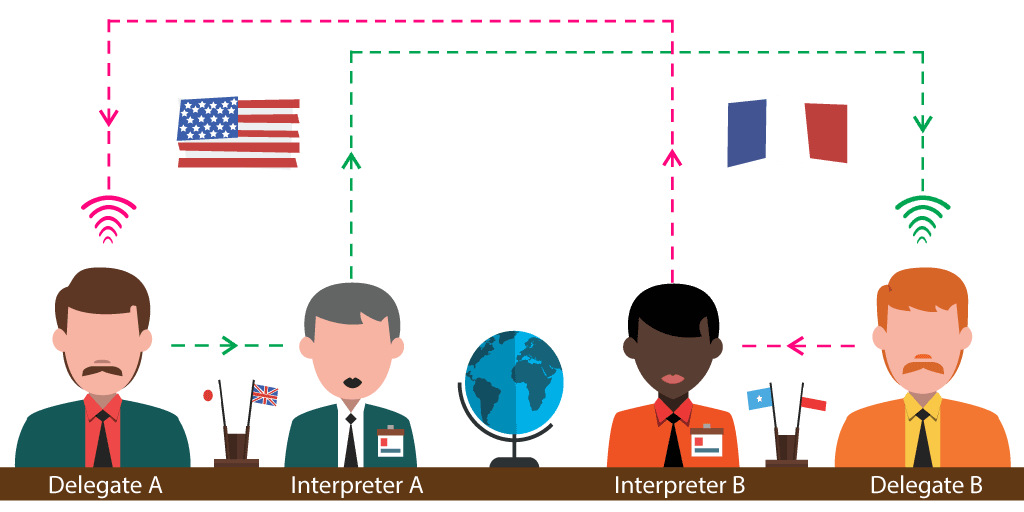 SETUP 2: One Interpreter.
On the other hand, consecutive interpretations can be handled by one interpreter.
For example, if the setup is also a meeting between two delegates who speak different languages, one interpreter can interpret the first delegate's statements and also interpret back the second interpreter's responses.
Such interpreters are greatly skilled and should be very sharp, fast and precise to be able to handle both back-and-forth traffics of the delegates' conversation.
The following diagram illustrates this kind of a setup:
However, depending on the duration of the whole meeting, long sessions may require each interpreter to have their own substitute interpreter at the bench.
This is regardless of whether the setup involves one or two interpreters.
The substitute interpreter is meant to step up and take over from the main interpreter after a certain duration to allow them to take a break.
Exhaustive consecutive interpretation can easily cause fatigue. Fatigue can compromise an interpreter's accuracy, cognitive ability and general effectiveness.
Waiting for a speaker to finish a thought, then interpreting that thought is a great and very important skill.
The mind of an interpreter not only needs to function in a bilingual mode.
More importantly, their minds have to process the spoken ideas and preserve the intended meanings.
In most cases, the delegates' words are less important than the ideas and meanings behind those words.
It therefore requires someone who can not only interpret, but also remember and express the subtleties and salient points as well.
This kind of special multi-tasking can easily wear the interpreter out if they continue for long durations without taking a break.
Due to the sensitivity of most meetings which require consecutive interpreting, there is a great need to have substitute interpreters at standby in case these meetings last long.
Many consecutive interpretation meetings happen in small setups like boardrooms, courtrooms and offices.
Examples of meetings which require consecutive interpreting include HR meetings, court dispositions and even parent-teacher meetings.
Therefore, most of these meetings may not require special tools and equipment like microphones, headphones and sound booths.
However, we are always equipped with all interpretation tools and equipment just in case your interpretation setup requires them.
Lastly and importantly, to be able to vibe and interpret the right contexts we ensure that our interpreters are subject-matter experts who are well conversant with the fields they interpret for.
At Isakasnel Consultants, our well polished interpreters have perfectly mastered the skill of consecutive interpreting.
Through frequent practicing and thorough inhouse rating procedures, we have been able to produce the best of the best consecutive interpreters in Africa.
This has helped us secure interpretation jobs for large international organizations like the United Nations and the African Union.
The languages we consecutively interpret include all African dialects and major international languages.
Obligation-free QUOTATION