Professional cover letter editing and proofreading service in Nairobi Kenya, Africa.
Let your error-free cover letter clearly and effectively present you to employers with the help of our expert cover letter editing and proofreading services.
🔒 Safe, Quick & Obligation-free.
You get an edited cover letter in which spelling errors, grammar errors and typos have been corrected.

Changes and constructive feedback to help improve clarity, word flow, sentence structure and readability of your cover letter.

Tracked revisions so that you can see and review all the improvements that we have made on your cover letter.

Comments on any pending issues or concerns in the cover letter.

Consistent style and accurate cover letter formatting guided by your preference instructions.

A short summary of the overall work that has been done on your cover letter.
How we transform your Cover Letter from Good to Amazing:
We counter check and instill the key contents of a good cover letter which entails:
★ Detailed information about the person you are.

★ Date which is precise in relevance to year and month per the documents purpose.

★ The contact person's Name, Title, Employer, Address as well as any other official necessary information.

★ Salutations of a cover page based on the grounds of whether one is conversant with the contact person or not.

★ An eye catching formal opening paragraph.

★ A precise middle paragraph that is brief and formal.

★ Up to date contact information of the client as well as closing remarks which are objective and optimistic.
We check your cover letter for adherence to APA guidelines, which includes title, subtitle, numbering, referencing if need be, capitalization, font, spacing among others.

We scan for grammatical gaps which involve spelling mistakes, misuse of capital and small letters, poor use of punctuation marks, bad use of tenses, incorrect use of articles, incorrect singular and plural forms, incorrect subject and verb agreement among others.

We correct poor selection of words in the process of writing on the grounds of formality and informality.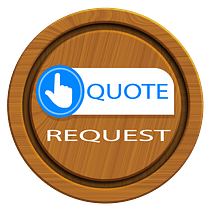 You can request a quote via quotation form or e-mail, to be prepared within 6 hours.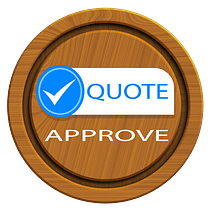 Review our well prepared quote, make any further communication then approve.
Either send your cover letter to us during quote request or after quote approval.
We deploy the most relevant editors based on the subject-matter of your letter.
The editors follow all your instructions and gets the job very well done.
A senior editor takes over to revise, finely process and perfect the final work.
Quality assurance specialists conduct a thorough quality check to maintain standards.
8
Sending Final Cover Letter
A compelling cover letter is compiled and made available for your download.
Ever wondered why your job applications don't land you to job interviews? Conscious and unconscious mistakes in your cover letter are a part of the recipe that contribute to one missing a job. A remedy to further frustrations that can be borne out of such mistakes has been invented. At Isakasnel consultants, we have mastered the art of perfecting your cover letter. We have done an in-depth research that involves interviewing recruiters and employers on the things they would want and not want to see in your cover letter. This research has therefore helped us put in place a special team of experts who edit, critique and proofread your cover letter to ensure that you receive a compelling cover letter that is error-free and well formatted. A cover letter is a chance for you to freely express yourself to recruiters by feeding them with information that can't be otherwise found in your other documents like CV, resume, recommendations, transcripts and qualifications. Therefore, you can't afford to have imperfections in that one-page document. This is why Isakasnel Consultants is standby to help you perfect your cover letter.